Championship Snow Bike
TWO Days of biking
First, the World Championship Snow Bike Race
1:00 pm (1 hour later start than 2013): Saturday 50K World Championship Snow Bike at Al Quaal, January 24, 2014 on the full Noquemanon course after all skiers have passed through.
Racers must be seasoned riders as we have a time cutoff for race due to lighting and aid.  HELMETS ARE REQUIRED and please also consider wearing a bike light.  Race drop points will be at the 510 Plum Creek Trail head at 3:15 pm and at the NTN Forestville Trail head 4:30 pm. All riders must finish at the Dome at 5:30 pm to have an official time.
Featuring a 24k Snow bike race from the 510 Plum Creek trail head (start of the 24K Noque on Saturday.)  The 24k race will head down to Forestville and all the way to the Dome for the finish. The 12K Snowbike will start at the Forestville trail head.  Parking will be available and a shuttle will be provided to bring you back to your vehicle after the race at both start locations. HELMETS REQUIRED.
10:30 am Sunday 24K Snow bike  Mass Start at 510 Plum Creek Trail head
12:45 pm (or whenever racers finish) Awards with custom cowbells will be held at the finish line. Age groups break down will be: 25 & under, 26-39, 40-59, 60+. Male and female divisions with two overall male and female winners.
Aid Stations for the 24k race will be at Forestville and at the finish.   There will be a drop point at Forestville for riders as well.
Due to ski race prep no snow bikes are allowed on the course except for scheduled races.
SUNDAY EVENTS:  There is no busing to the start of the Sunday events at Forestville.  However, beginning at Noon, there will be a van shuttle from the finish line to the Forestville start area for those participants that need to pick up a vehicle.  This service will run continuously from noon until approximately 2PM.  Estimate 30 minutes between trips.
Registration for all races closes on Friday night.  No Saturday or Sunday Registrations. Bag pick up will be Friday night at the Expo or Saturday/Sunday morning from 6-9 am at the Dome. Snow Bike Registration will close on Friday night.  No day of race registration.  A bag drop will be provided.
Saturday Events  50K Snow bike,
$70 by October 17
$80 by November 30
$90 by December 31
$100 by January 22
$110 by January 24
Fee schedule below for the following events:  24K Snow Bike
$30 by December 31
$35 by January 22
$45 by January 24
Fat Tire Bike Guidelines
 Winter 2013-2014
What is a Snow Bike or Fat Bike?
A bike specially designed with tires that are 3.8-4.5 inches wide to float on snow or soft sand.  Rims start at 65 mm wide and tires than run on 10 psi or less
To ride on the NTN trails front and rear tires need to be at a 3.5 width or more

No mountain bikes will be allowed on trails. They create deep ruts in the groomed surface.

Ride only when temperatures are cold enough to sustain the groomed trail
Riders need to be aware of the depth of their tire grooves.

If the groove is half inch or more, air pressure should be reduced or consider riding another day

Bike helmets are encouraged
Lights are recommended during the evening hours
Ride courteously so as not to interfere with the movement of other trail users
When approaching another trail user  from behind, call "Trail" and "On your right (or left)"
 If being passed, move to one side
Snow bikes may ride on the groomed trails as follows:
South Marquette Snow Bike Route (SBR) hot pink signed trails
Noquemanon from Forestville down to Tourist Park
Noquemanon from Forestville up to Plum Creek trailhead on Wednesdays after 5 pm and Sundays after 3 pm only.
Fit Strip
Currently, NTN is unable to completely separate snow bikes, skiers, snowshoes, dogs, and skijor trail users therefore we ask you to respectfully share portions of the trails. Please honor the trail use designations as our signage indicates.
By following these guidelines and trail etiquette, we'll keep users safe and smiling while enjoying the trails. Thanks!
Great Lakes Fat Bike Series
The 50K race will be part of  Great Lakes Fat Bike Series, which currently includes eight snow bike races in the Midwest. Fat bike only race.  Tire specifications 3+ inch.  For more information on the Fat Bike series check out their website below.
December 21, 2013 – The Solstice Chase – St. Croix Falls, WI
January 5, 2014 – Fat Chance Fatbike Race – Crystal Mountain, MI
January 11, 2014 – Farmers Fatbike Race – Grand Rapids, MI
January 25, 2014 – Noquemanon World Championship Snow Bike – Marquette, MI
February 2, 2014 – Penn Cycle Fat Tire Loppet - Minneapolis, MN
February 15, 2014 – Fatbike Frozen 40 – Elm Creek, MN
March 1, 2014 – Cuyuna Lakes Whiteout – Crosby, MN
March 8, 2013 – Fat Bike Birkie – Cable, WI
More about the series. Official website can be found at www.greatlakesfatbikeseries.com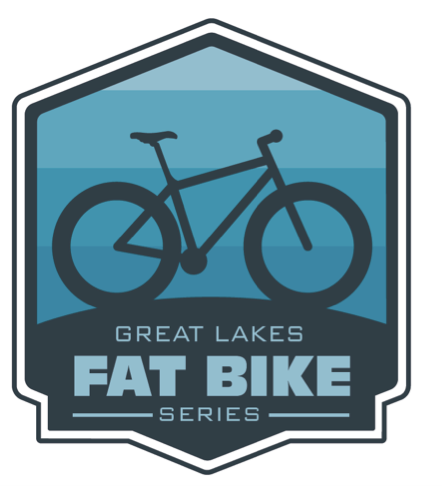 NEWS RELEASE: 
Cold Rolled: Marquette Michigan's Snow Bike Route, is a quirky action documentary from Clear & Cold Cinema, Salsa Cycles and TravelMarquetteMichigan.com that explores the history and progression of winter cycling culture in this small Lake Superior harbor town.
Marquette, Michigan's Noquemanon Trails Network has nearly perfected equipment and techniques used to launch its Snow Bike Route, a 15-mile winter singletrack developed for fat tire bikes.
The fast narrow trail features flowy terrain, steep descents and large bermed turns. It's believed to be the first trail of its kind–but more importantly, it's pretty fun.
Click here to view the full length edit on Vimeo.
The Noquemanon Trail Network is a non-profit 501 (c) 3 organization that promotes development of integrated, multi-use, non-motorized trails.  For more information on the NTN visit www.noquetrails.org.
###
Sign up to receive our newsletter and morning trail reports.